Auto Insurance

2 Easy Ways to get a Quote
---
We know that shopping for auto insurance can be time consuming and stressful. Let us do the work for you! Being an independent agency, we represent many companies not just one. We compare coverage and rates to find you the best value. Best of all, you have a local agent to call when you have a claim, billing or policy change question.
---
Auto Insurance Products
Auto - Car or Truck*
Collector/Classic Car
Motorcycle
ATV
RV
Snowmobile
Boat/Personal Watercraft

Christina saved on her family's
Teen Driver Insurance
Read Christina's story→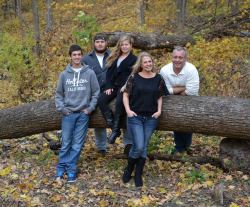 Christina's Teen Driver Story
"I am sure there are other families similar to ours who noticed some changes needed to be made when their first child became a licensed driver. The cost of our insurance went through the roof. We found Kristin Harris from Oakwood Insurance located in Elk River. She explained many options she had available for us as she can write for multiple insurance companies. Now, we have a new independent agent, the best possible coverage, and a payment that fits our insurance needs perfectly."
Christina Butala - Otsego MN
"I can always count on Insurance On Main when I call in with questions about our insurance; they get back to me right away and make the process much easier."
Matthew Sullivan, Elk River MN